About us
Modern Private Clinic for General Dentistry & Implantology
Welcome to Malhan Dental Clinic , it is one of the modern private clinic for general dentistry and implantology with all the latest equipments. Its Located at Mahavir road, opp KL Sehgal memorial hall in Jalandhar City, we're just a 15-minutes drive from the bus stand, and just one minute from the Nakodar chowk and football chowk.
Malhan dental clinic was established in 1997. We are recognized as one of the finest dental clinics in Jalandhar Punjab . Our clinic is equipped with the state of the art equipments operated by a team of highly qualified and experienced dental surgeons. Our services are at par with international standards- a claim backed by our high percentage of dental patients from different part of the world.
Meet our team
OUR DENTIST
Dr. Sunil Malhan
MDS, Endotist(Root Canal Specialist)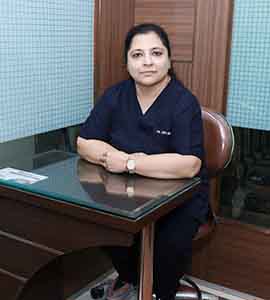 Dr. Sonika Malhan
B.D.S, Certified Orthodontist
WHO WE ARE
Dr Sunil Malhan | Dr Sonika Malhan
Dr. Sunil Malhan is a master in Endodontist from Government dental college Amritsar . He is also a member of federation of Operative Dentistry of India. He has published a number of articles in various national and international journals. In his continuous search for modern dental scientific methodology in perfecting his career, he has travelled widely, attending seminars and workshops in dentistry. He is also Professor and HOD (Conservative Dentistry) in a prestigious dental college. His forte is Single Sitting Root Canal treatment and re-roots canal treatment.
Dr. Sonika Malhan is a Graduate in Dentistry from Mangalore University. She is a Certified Orthodontist. She has to her account attended number of continuing dental education programmers for upgrading techniques in dental treatment. She was awarded a certificate on successfully completing course in periodontics by the periodontial federation of India.
At Malhan Dental Clinic we to provide our local & international patients with the high standards of care and offering a hudge-range of dental treatment options like root canal treatment, dental implants, smile designing, teeth whitening, braces, fixed teeth replacement,bone grafting, kids dentisty and dental Veeners,dental crowns,gum treatment, hygienist services and wisdom tooth removal.Our services focus on high end implantology (including immediate loading procedures), aesthetic.
WHY CHOOSE US